Hello and welcome!
If you've been bursting to learn calligraphy but don't know where to start then you're in the right place. I specialise in breaking down the complicated stuff into easy to digest, simple to follow instructions that gets you from beginner to winner in a few hours.
All my courses have comprehensive workbooks to download along with video demonstrations, and a supportive group to join so you can always ask questions in a safe, friendly space.
I am passionate about calligraphy and hand lettering and I want you to experience the joy too!
Jen <3
"
I did the beginners workshop and it was brilliant! A perfect intro into brush pen calligraphy and I especially loved that you provided a list of supplies and additional practice sheets for after. I would highly recommend to anyone who wants to give brush pen calligraphy a try! 

"



- Bronwyn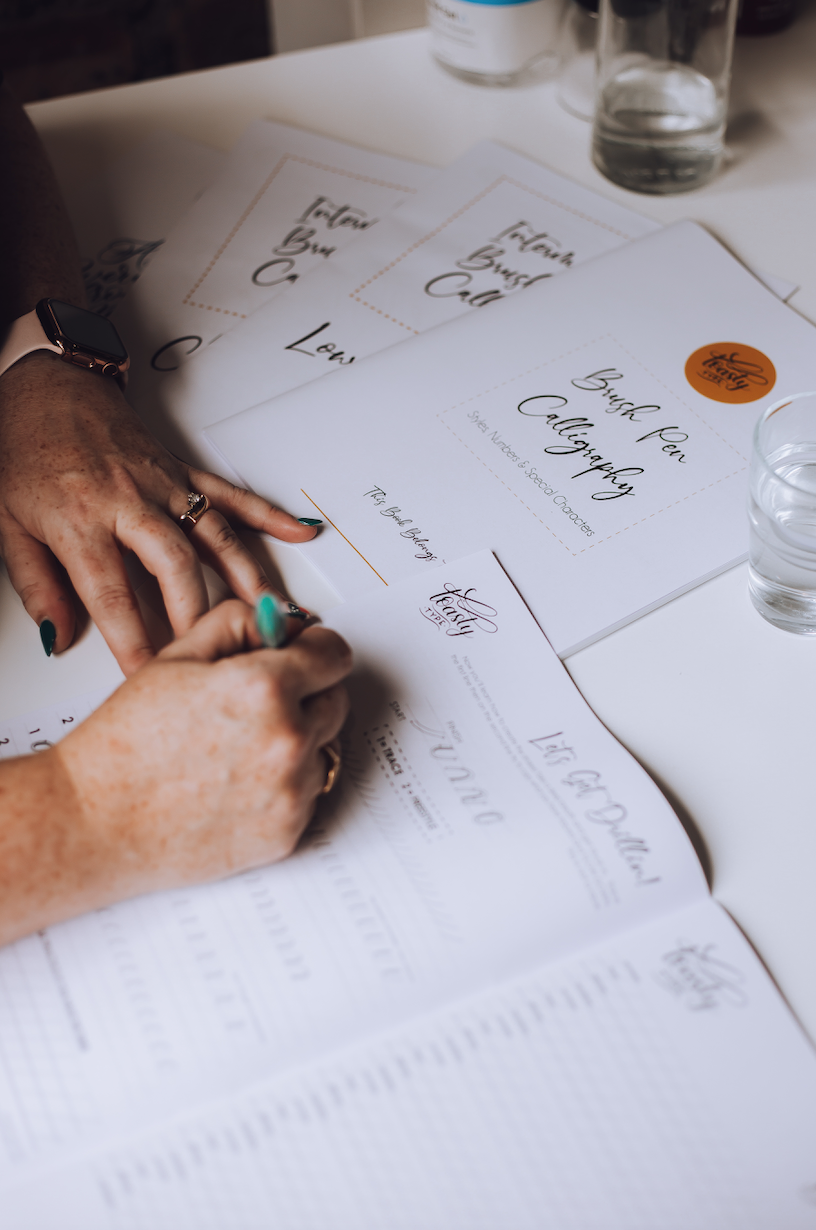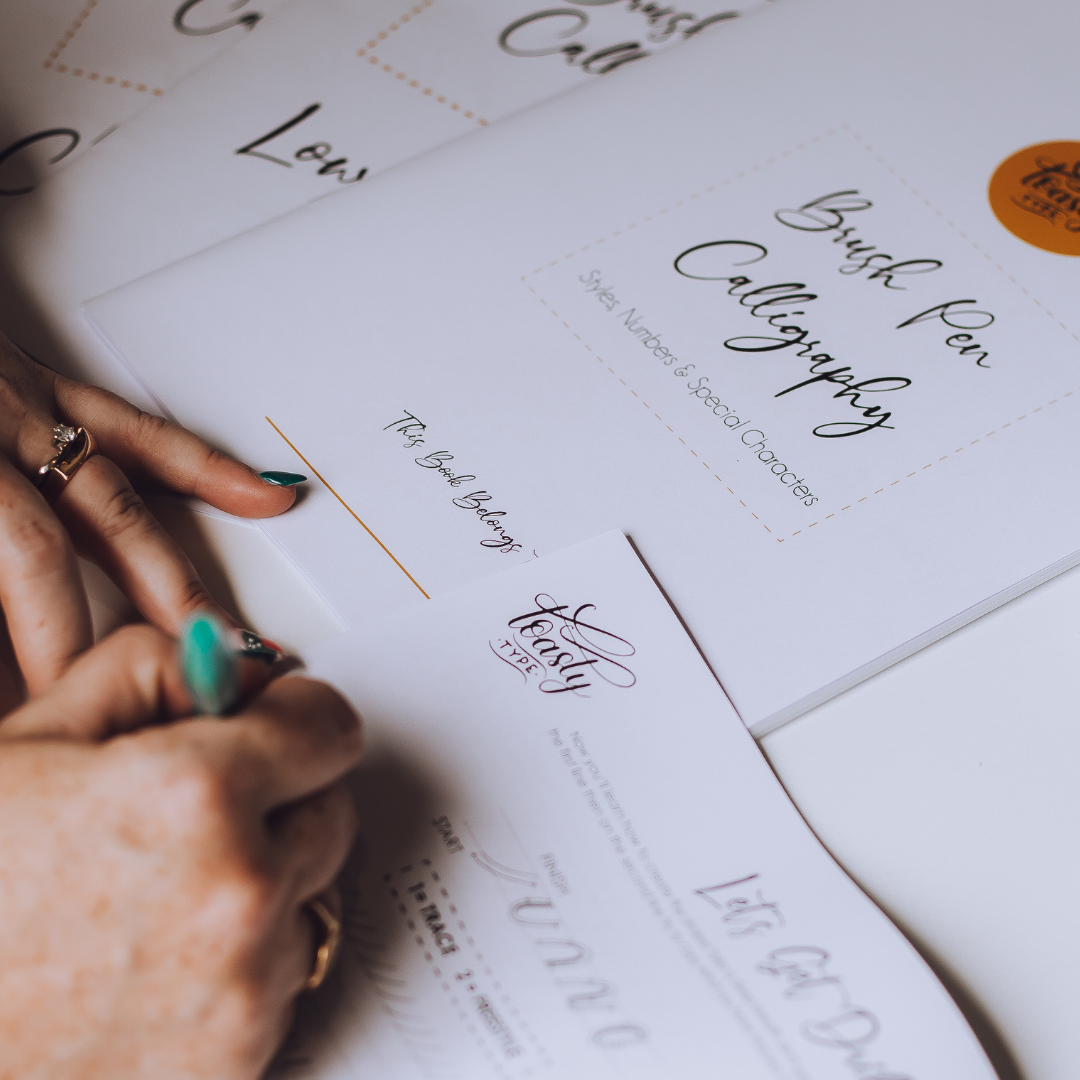 "Fantastic workbooks, beautifully presented."
"I did two of Jen's workshops during lockdown and I can't recommend them enough! I have terrible writing but she was so patient and good at explaining how to do it that, even I, turned out some pretty passable attempts! Fantastic workbooks, beautifully presented."
- Arla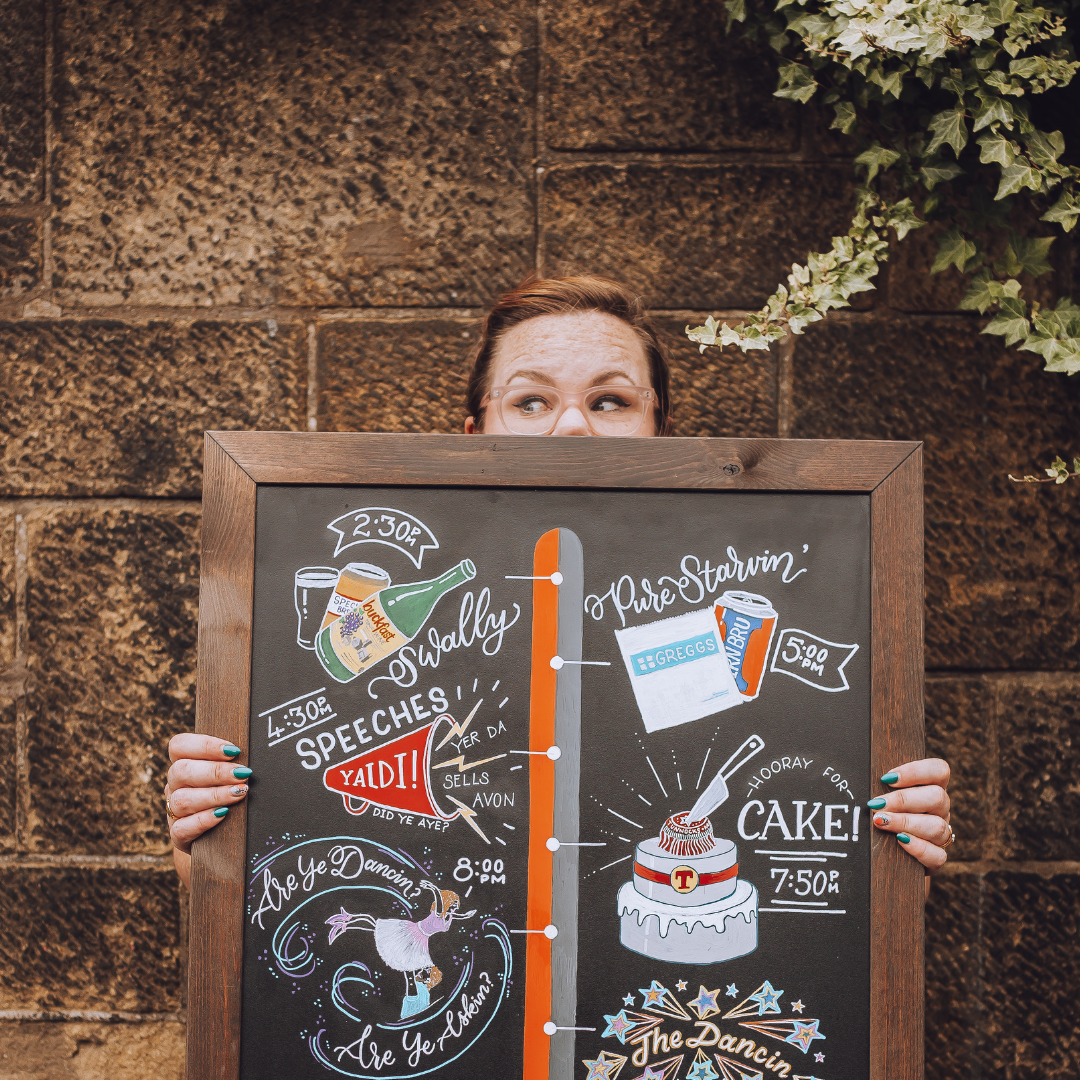 "Fantastic from start to finish"
"Jen did our personalised order of the day sign for our wedding. The sign was the talking point of the day with all our favourite things featured and guests getting a kick out of all the Scottish references. "
- Rachel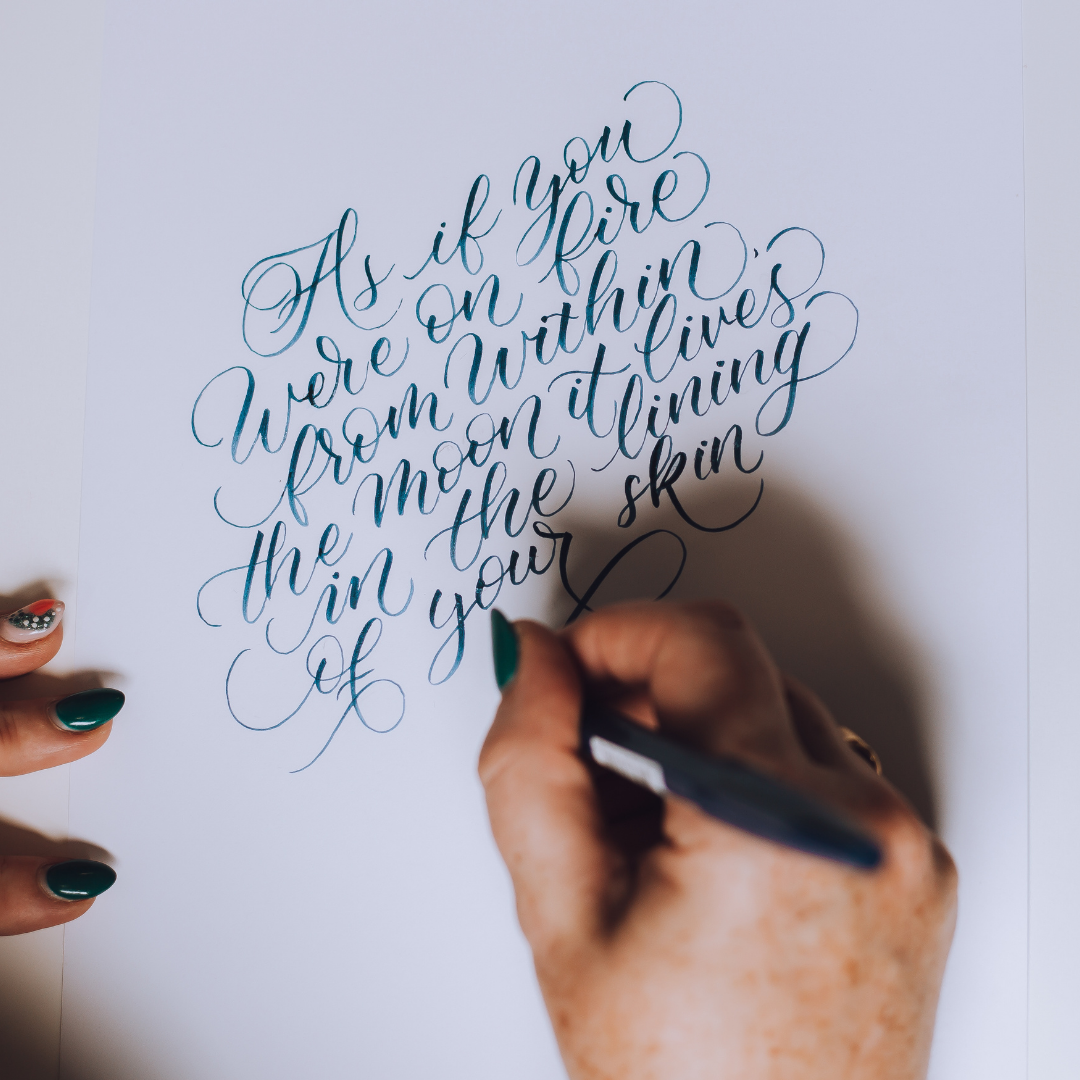 "I took a virtual calligraphy class last year during the first lockdown and it was brilliant! I even managed being a lefty! After the class I was able to do basic letters, and the exercises from the workbook are brilliant, they definitely help break it all down for you! Would highly recommend for anyone wanting to try it!"
- Nikita
JOIN BEGINNERS BRUSH PEN CALLIGRAPHY TODAY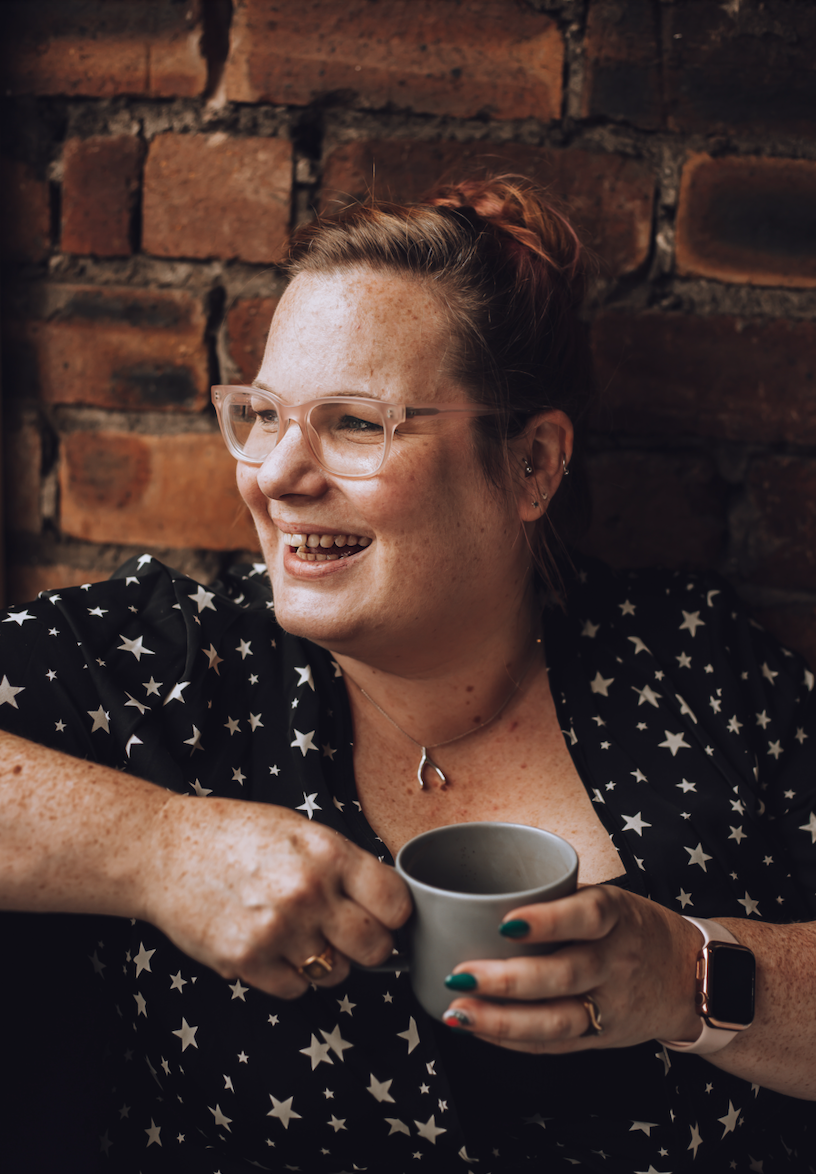 I'm a Calligraphy and Hand-lettering Artist based in Glasgow, Scotland. I have helped many students learn the beautiful art of Modern Calligraphy through in-person and online workshops.
I am an Art School graduate but I took a detour via Events Management and Marketing before finally admitting it was lettering that really set my soul on fire! I've spent years refining my craft and learning from the masters before starting Toasty Type in 2018.
I am passionate about the stress-busting powers of creativity, and a huge advocate for mindfulness through calligraphy.
Whether you're a total beginner or a seasoned hobbyist I have a course that will suit so please keep checking back as I add more courses here!
Check your inbox to confirm your subscription